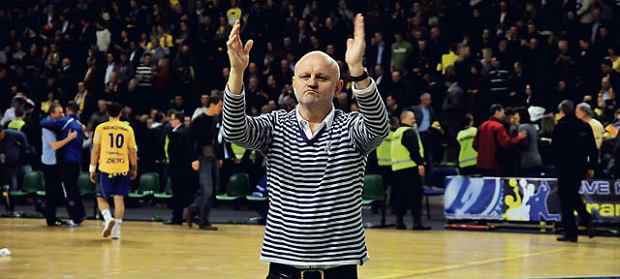 foto: nafciarze.pl
We've reached Flemming Oliver Jensen who is former coach of our team, to ask some questions. Enjoy!
Nafciarze.info: How do you remember your stay in Płock? What did you like most? What didn't you like?
Fleming Oliver Jensen: I was very fond/glad of the fans. They were always very supportive. Even though we were behind in scoring goals. I was so close to winning against Kielce in the final. But I had only the team in three month after the coach before me. We lost 3-2 in the final.
Do you track results of Wisła both in Polish league and Champions League? Which game did you enjoy most and why?
The win in Kielce on foreign ground.
What do you think about current competition between Wisła and Vive Kielce? Is it still the "holy war"?
It is still holy war. But I think that Wisla needs to play more Scandinavian style (more collective one) to win the Polish league.
What are the main factors that lead to a situation where Wisła as a club is not progressing anymore?  2 place in Polish division, Top 16 in Champions League is max what we can expect?
The choice of players. Players who want to " die for The Club"! And it is very important that half of the players are from Poland! Team building must be the keyword!
Marcin Wichary, Zbigniew Kwiatkowski and Adam Wiśniewski are the players that you should remember from your stay in Płock. Which player from current squad do you like most and why?
Marcin Wichary and "BIG" who was my name for Zbigniew. And then I am also very happy that Sypa is doing so well and now play in Barca. He was very young when I was coach and I took him from young team up on to the first team.
Do you think it is possible to win Polish title by Wisła this year or Vive is way ahead and we should focus on securing 2 place and keep working for future success?
You must always have a goal which is Polish Champion and the CL Final Four. I am going to see CL and Sypa In Cologne.
Any words to fans from Płock?
Keep up continuing supporting your Club you are fantastic!
Coach, thank you for your time!