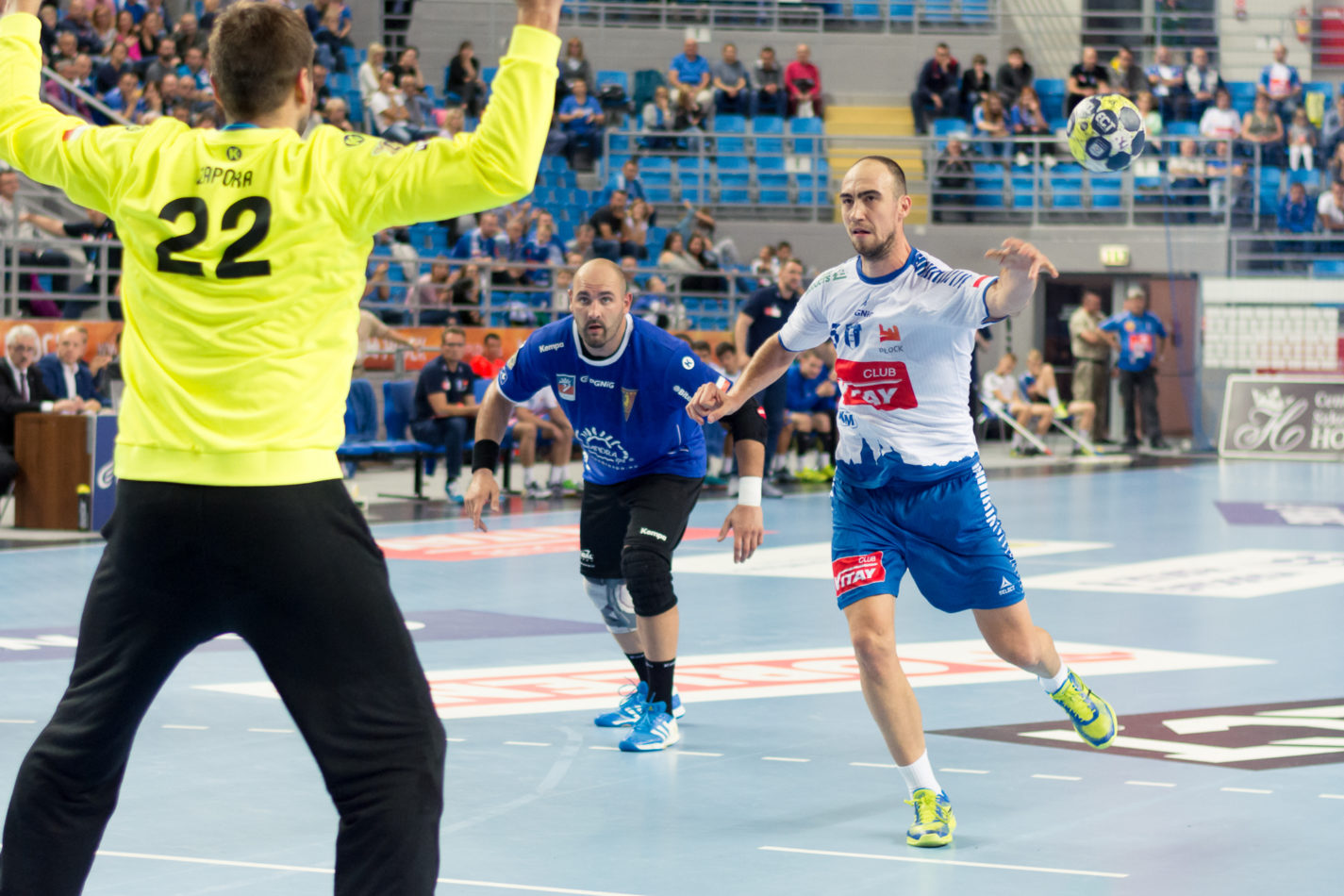 NI: I always ask this question to kick things off – why did you choose handball over other sports?
VG: I really wanted to play football, but at the first handball training it just dawned on me and I had no doubt what sport I was going to practice, and that was handball.
In 2012 you decided to move to Płock. Why did you choose Polish handball legue?
It was Wisła Płock who chose me, actually, and the club wanted me to play at the right wing position. I made a quick decision because I realized that it might be an interesting path to take in my handball career.
What is you first memory in Wisła Płock? Any funny moments from the time you had just moved over here?
My wife and I arrived in June 2012. I had to undergo the medical tests. We came from 32'C in Romania and we arrived to Płock where the temperature was 12'C, with no warm clothes.
You've lived in Poland with your family for 5 years now, what can you say about the country? Have you had an opportunity to visit other Polish cities?
Poland is one of those quickly growing countries — economically, sports-wise, etc. — with many beautiful places and towns to visit. We've visited Warsaw, Sopot, Kraków – all of them are truly marvelous.
Do you enjoy Polish cuisine? What's your favorite food?
Polish cuisine is different from Romanian, but there's plenty of delicious dishes, żurek, for instance, which is one of my favorites.
Now, to come back to handball — in your opinion, what kind of coach is Piotr Przybecki?
Piotr is calm and very focused during training sessions. He really likes it when the team gives it all the entire time, be it a game or a training.
How would you rate the team's first games in Superliga this season? Wisła's won all the matches so far, but as we can see, that team is struggling with defense. Is it a matter of time to improve this part of Wisła's game?
It's true that we're having problems on defense but I think we can fix this with more concentration in training and during the games.
This season Wisła Płock is once again playing in the Champions League. No weak teams there. Do you think the team has a shot at making the top 16?
Now, all the teams in the groups A & B are really strong, but so are we, especially at home with the support of our fans. So I think that we do have a chance to advance to the next round.
Wisła's first game in this year's Champions Legue will be a home opener against Vardar. Matches between this Macedonian team and our club have always been interesting. Can we upset the defending champions?
With a positive attitude and playing 60 minutes with the same good intensity we'll have a chance to beat the reigning champs.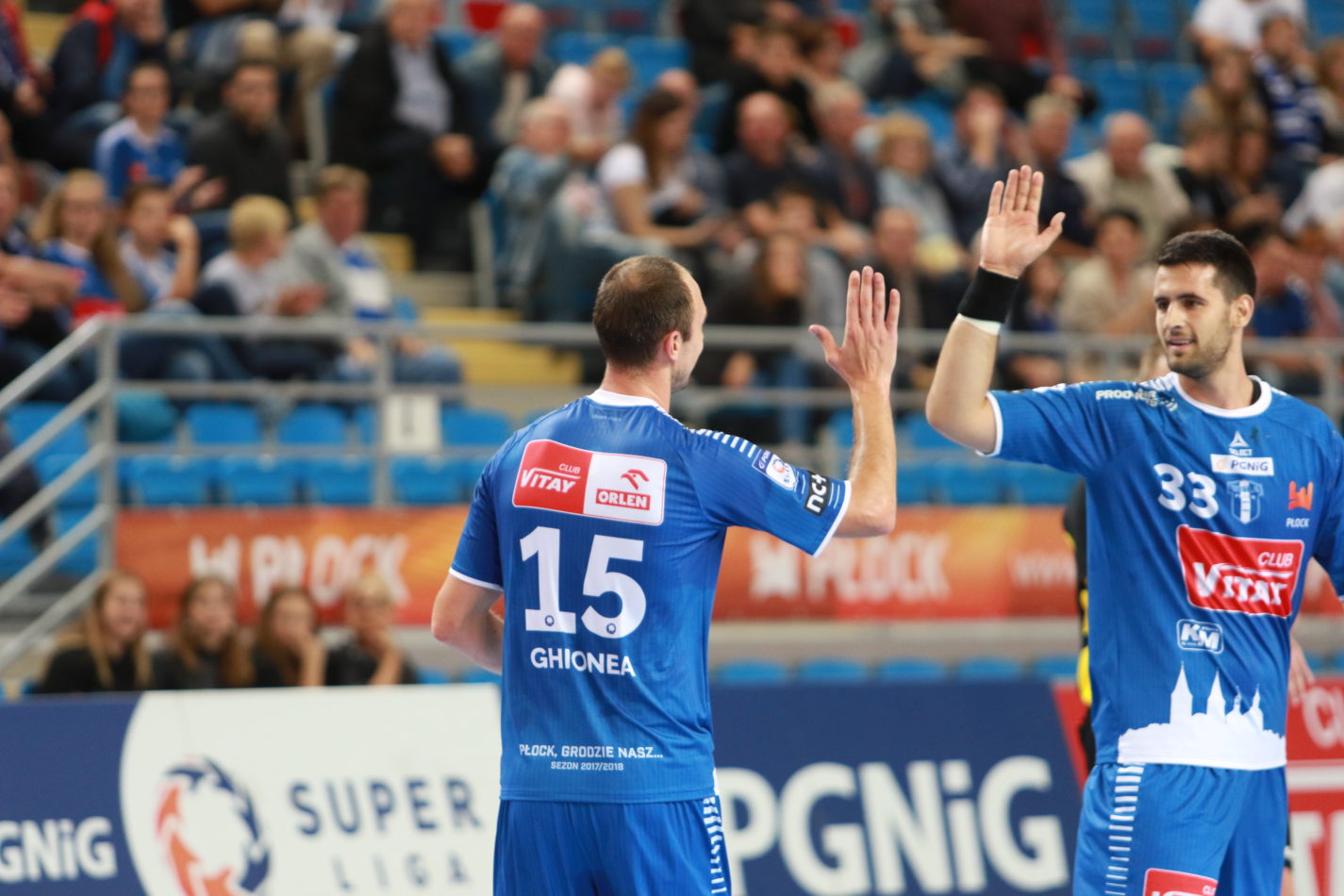 Johnny, on the court you really fit this Polish proverb about wine – the older, the better, but did you start thinking about retiring from the game? Or is it perhaps your plan to play for the next 5 years, which we wish you cordially. Could Wisła Płock be this last milestone in your sports journey? Would you like to stay in Poland?
I haven't been thinking about ending my career because my body feels good and I feel the same way mentally. I also think I still have it in me, to show the fans more and more. I hope it will be at least 5 more seasons on the high level. And of course, if it's possible to finish my handball career at Wisła, it will be amazing for me. I haven't decided yet where to finish my career, maybe Poland, why not?
And what do you think is next for you? Would like to stay in sports area and become a handball coach, for example?
I see myself being a handball coach. I have already taken some courses, but for the time being, I just study and hope that later I can become a coach.
In your opinion, which one of the young guys on the team has the biggest talent, the biggest potential?
All the young players of Wisła have huge potential to be great athletes. It's up to them whether they make it big or not. They need to stay professional and work hard because the talent itself is not enough in this era.
What is your biggest sports dream?
I would love to win the Champions League, either as a player or as a coach.
What we can wish you for this up and coming season?
I would like to stay healthy to play the best handball of my entire career.